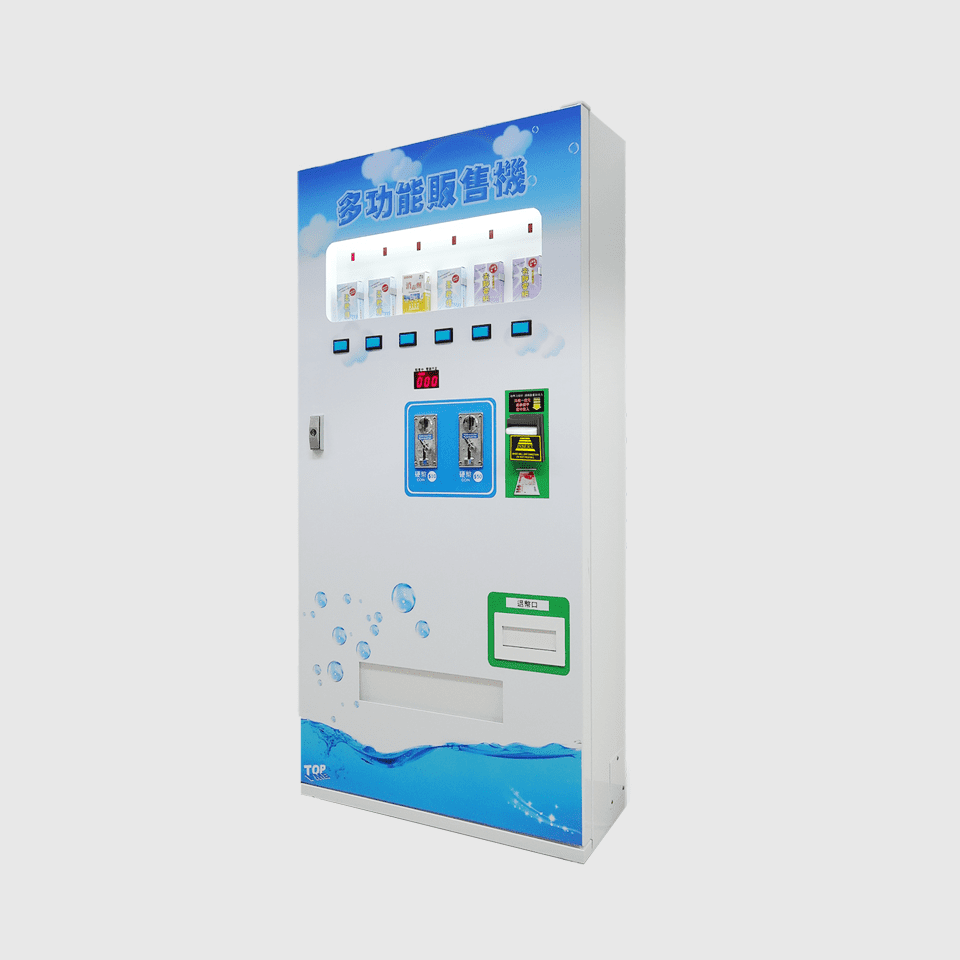 ASW100 Vending Machine
Overview
ASW100 is a multifunctional vending machine. As long as the merchandises packages fix in specification items of vending machine, depending on your product will be able to sell, so you do not worry about commodity to find appropriate vending machine .
ASW100 is a simple machine which settings can change the product contents at any time. In the era of rising living cost , space-saving design saves the cost of rent, personnel . Meanwhile, and large-capacity Wharf Road .
ASW100 can sell .
Washing powder.

Beautifully Hanging Decoration.

Souvenirs.

Handmade soap.

Candies and cookies.

Toy.
Features
Simple cosmetic - Brings you comfortable and stress-free space.

Hard exterior - Durable, not be easy be broken.

Large capacity - Eliminating the need for frequent replenishment.

Composite goods - Wharf Road, six groups of six different products can be sold at the same time.

Price setting - Independent Wharf Road Price is set to provide customers a variety of choices.

Easy operation - Saving transaction time.

Compact space -368mm depth hidden in the wall , does not account for the extra space.

New Control Panel - Taiwan design, made in Taiwan , safe and stable operation.

Three security - Door locks, safety buckle , micro locks.

The change coin features.

DISPLAY WINDOW
Show sold merchandise. Can could put six different commodity prices , each corresponding extract button.

COIN SLOT
According to devote sufficient amount of commodity prices , the amount will be displayed on the display panel.

BANKNOTES MOUTH
Hundred banknotes put into the banknotes mouth.
Product Information
General
Type: Upright

Track Count: 6 tracks

Track Capacity: 36 pcs per track

Track Deadweight: 3kg per track

Package Min: 65 x 100 x 24~30 mm

Microcomputer Lock: 6 digit

Coin Acceptor: 2

Bill Acceptor: 1
Electronic
Power Source: 110~220V

Power consumption: <30W
Mechanical
Weight: Approx. 100 Kg

Power consumption: <30W

Color: White