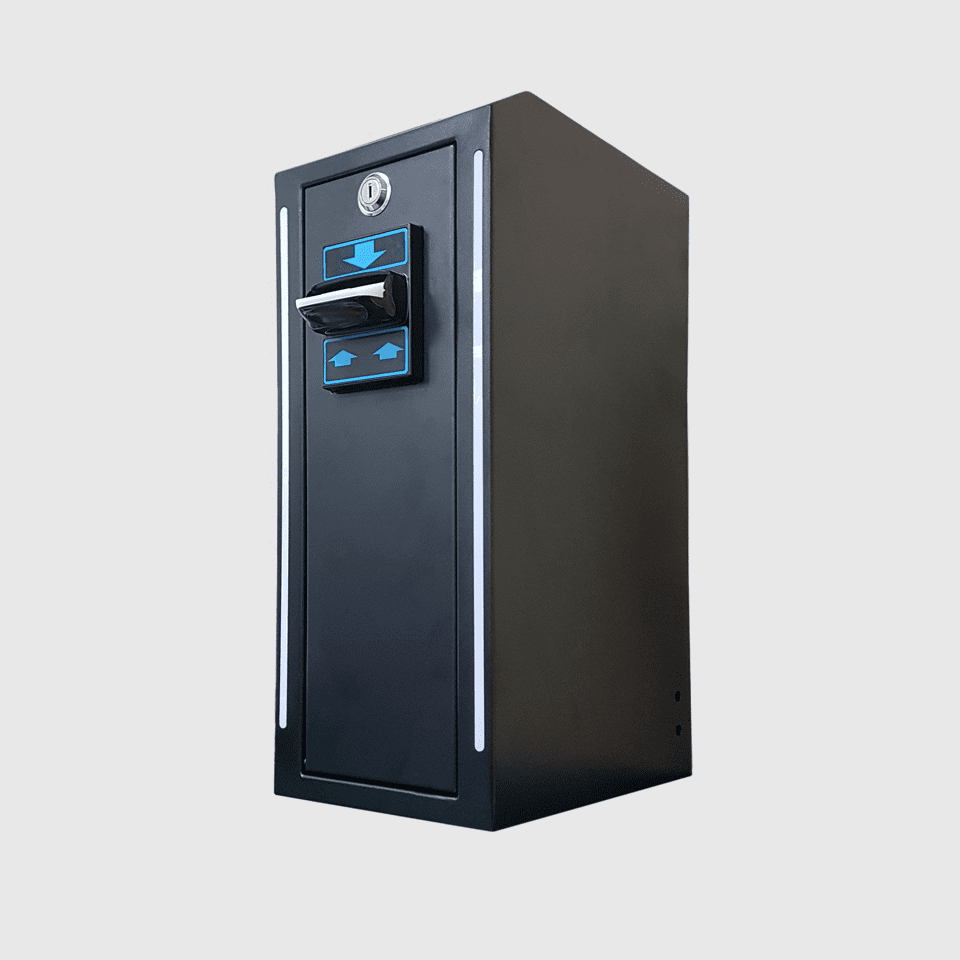 MAS100 Timer Controller
Overview
After MAS100 is connected to the machine to provide the service, it can present to the customer with self-service. Set the Menu; Easy to operate; Metal shape; Safe and Secure.
It is equipped with the great function of auto Bill acceptor and can support to identify the tens of countries 'currency as well. It can be instant to set up, including with NO/NC and the length of service time to give you the suitable setting with free choices.
Support many note: Such as NTD100, 200, 500 and 1000 or RMB 1, 5, 10, 20, 50 and 100 to make customers can use the machines without exchanging the coins.
Application
Amusement Machine

Massage Chair

Washing Machines

Dryer

Washeteria

Self- Phone charger station
Features
Can support very high and low DC and NO/NC AC, convenient to connect with all kind of service machines

Can be set up each unit amount to provide the length of service time.

Can use the menu to check the turnover and return to zero.

It is equipped with the real time clock chip to make thecomputing time more accurate.

Have been selected items in the menu can be reserve for a long time to abate the action of reset for each start.

The time which has been set up can be deleted to stop the service immediately.

Can support multiple languages.

Can select Auto Bill Acceptor to support the currency of country and can assign whether accepting the different denominations.

Full Metal body with high security.

LED display is visible and easy to read in a variety of environments LED.

LED DISPLAY
To display the time, counting, and all kind of messages.

Product Information
General
Dimension: 200 x 500 x 330mm

Weight: Approx. 11Kg

Bill Acceptor: 1

Display: LED

Security: 1

Color: Black

Timer Setting: Yes
Electronic
Power Source: 110 ~ 240V

Power Consumption: < 400W