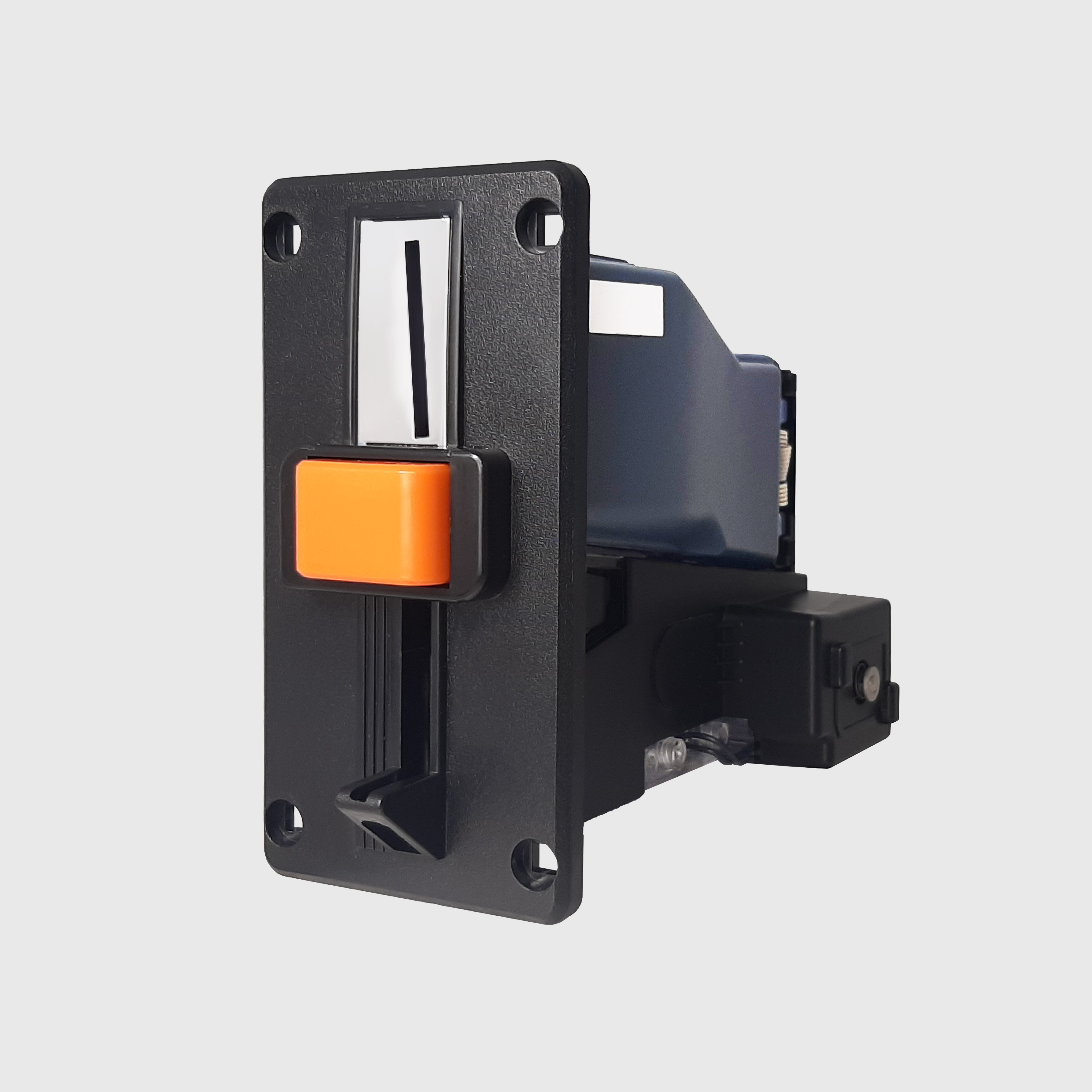 UCAES Coin Acceptor
Overview
UCAES is designed as reliable coin acceptors which are able to work steadily in high temperature for high-security with acceptance rate up to 96% or greater.
Application
Gaming Machine

Massage Chair

Washing Macine

Dryer

Washeteria

Self- Phone charger station
Features
Low power consumption.

Mechanical and electrical anti-string functions.

Accepting speed up to 3 coins per second.

CS100 Coin dispenser supports UCAES.

Remote control: Multiple function commands are issued.

Can operate in high temperature environments.

Can receive 8 currencies at the same time.

Online update for receiving coin types.
Product Information
General
Accepting Rate: 96% or greater

Accepting Speed: Approx. 3 coins /sec

Interface: Pulse / RS232 (TTL level)

Installation: Indoor

Coin Parameters:
(D): 20 ~ 32mm (T): 1.2 ~ 3.2mm
Electrical
Power Source: 12V DC ± 10%

Power Consumption:
Standby: 0.05A / 0.6W
Operation: 0.20A / 2.4W
Maximum: 0.50A / 6W

Temperature Range:
Operating Temperature: 0°C~60°C
Storage Temperature: -10°C~80°C
Humidity: 20%~70% RH
(no condensation)

Mechanical
Weight: 350 ±10 g

Outline Dimension:
124 x 72.4 x 147.5mm
Color: Black

Sensor: 2 groups